7 Steps to Increase SEO Success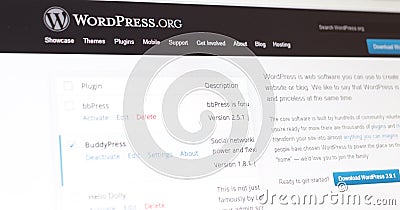 photo credit: Dreamstime.com

Guest post by
Tosca_Lahiri
SEO Tip 1
Create incredible content for your visitors and they will return for more. Good content will be read by a range of people who will then share your content on their social media platforms such as Facebook, Twitter and LinkedIn. The result is more people coming to your WordPress website to read your work. This naturally increases your marketing reach and gives your business more opportunities.
SEO Tip 2
Pick a comfortable niche market so that you are happy writing content for that area and so that you can position yourself as an authoritative figure. You will build the reputation of your business and have a loyal circle of readers.
SEO Tip 3
Avoid Flash graphics and animations on your WordPress website as they are almost invisible to the major search engines. Also, many devices don't have the Adobe Flash Player installed as default so your users will be missing out on your valuable content. Nowadays you need to speak with your web designers about using HTML5 and CSS3. HTML5 and CSS3 are programming languages with which your developers can create animations that will cause a lot less problems for you than Adobe Flash files.
SEO Tip 4
Build Internal links on your WordPress website so that users stay on your site longer and engage further with your brand. For example, somewhere towards the end of a page, or perhaps at the end, have an enticing link to another area of your site.
SEO Tip 5
Build external links back to your WordPress website. Not so long ago this tactic was all about numbers - the more inbound links you had the better your ranking in Google. Software developers built programs that automatically created these links. The problem with this was that the links didn't come from relevant websites that would help your business grow. You've seen the comments on your blog to know that some people still use this strategy. However, Google rewrote their programs so that inbound links while still important are not the be all and end all of SEO.
SEO Tip 6
Carefully research your keywords and compile a list of related search terms. It is recommended that you select 1 keyword/phrase and then build around it a group of supporting keywords/phrases.
SEO Tip 7
Use SEO friendly image names when you save your files that you use on your website. An image with the name "43598d.jpg" means nothing to humans never mind to Google. So one tactic could be to devise a format that you use for all your images that includes your business name.
There is so much more I could write here for you to help with your SEO strategies. But, if you begin with these 7 tips then you will have made an excellent start.
On my website you will find out a couple of options of how to get the best website for your business. One of these options is to sign up for some excellent training. Previous delegates are amazed at what they learn and have recommended the course to others. An entry level website will cost you roughly £500-700. The training will cost only about 20% of that. What are you waiting for!
Head over TO www.tcuewebs.com or call me on 07813769719.
Enter your email address on the home page and get your complimentary "Website Health Checklist" document.